Karen S. Brown
Attorney at Law
With over 45 years of experience in complex family law, general business, and entertainment litigation, Ms. Brown is an accomplished trial attorney who is dedicated to providing prompt and professional service to her clients' most pertinent needs in all areas of complex family law litigation. Ms. Brown has been practicing family law exclusively for 23 years.
SIGNIFICANT EXPERIENCE
Ms. Brown has an extensive background in representing clients in difficult family law matters including custody disputes, highly contested financial matters related to divorces, complex move-away situations, sexual abuse, and other custody-related matters as well as performing transactional work for pre-and post-nuptial agreements. She had an extensive background as a civil lawyer in the entertainment field for private clients and industry unions. She ran her own private practice for close to a decade, during which time she was the "go-to" lawyer for the Beverly Hills Bar Association to member firms for assignments, both trial, and appellate, in family law, immigration, labor and employment, entertainment, real estate, and other general civil matters.
Having concentrated on family law in recent years, her experience has included simple divorces to multi-million dollar cases involving real estate and other assets. Ms. Brown provides clients with not only expert legal counsel but the care and attention required in highly sensitive and often stressful litigations. The testimonials from her former clients resound with praise for her concern and attention to detail.
Having tried dozens of cases to a conclusion with an exceptionally high success rate and has arbitrated dozens of cases while serving as union counsel, Ms. Brown has utilized her diverse experience for her family law clientele by providing advice and counsel to clients through innovative solutions that have helped save them thousands of dollars in legal expenses and years of protracted litigation.
Ms. Brown received her B.A. in English from Smith College and her J.D. from the University of Santa Clara. She is a member of the Los Angeles County and Beverly Hills Bar Associations; the California Chapter of the Association of Family Law and Conciliation Courts and serves as a mediator for the Los Angeles Superior Court. Ms. Brown is admitted to practice before the United States District Courts in the Southern District of California and the U.S. District Court of Arizona. Ms. Brown has received a prestigious designation by Super Lawyers that only 5% of lawyers in California have obtained.
"I know you're going through a difficult time right now. Allow me to guide you through the legal process so you can begin a new
chapter in your life."
Reputation for Aggressive, Thorough & Ethical Representation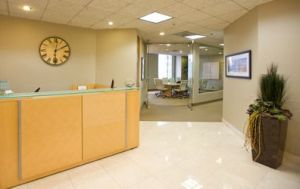 Ms. Brown is chosen because of her thorough and dedicated approach to family law matters. Her expertise will guide you through complex divorce and child custody matters. She works with psychologists, counselors, accountants, estate planners, educators, appraisers, and other experts to ensure that each client obtains the resolution he and she desire. She has gained the reputation of being a strong, aggressive, responsive, and passionate advocate for her clients at all stages of the proceedings. She pays special attention to the prevailing trend of the law to effect amicable and negotiated solutions.
Ms. Brown prides herself on providing hands-on, attentive representation. She will work with you to strategize what is best for your situation. She values prompt client communications so that one is informed and participating in his or her case on an active basis. She will vigorously protect her client's assets and custody rights. She is passionate about advocating on behalf of her clients and extends that caring to work towards the best possible results. Her dedication has culminated in a solid record of successful resolutions – either by mediation, negotiation, and litigation.
Why Hire Ms. Brown?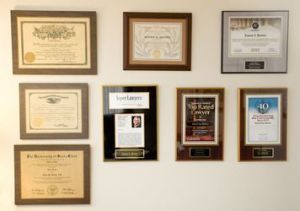 When selecting a family law attorney, be advised that your case can be assigned to an associate in the firm who lacks the experience of the certified specialist. These less experienced employees are expected to meet a quota of minimum billing hours monthly, so many times the emphasis is on billing, not service. You end up with an inflated bill or monthly statement. But when you hire Karen S. Brown, you hire Ms. Brown, a certified specialist who has a high level of proficiency and experience in Family Law. She has been favorably evaluated and rated by other attorneys and judges familiar with her work. She personally handles your case, keeps you informed, and attempts to economize the case, not maximize the billing. Family Law is complex and keeps changing. Ms. Brown is very active and stays current with the changes in the law.
We are serving the following Southland areas:
Los Angeles, Westside and beach communities, South Bay, San Fernando, and San Gabriel Valleys, Ventura, and Orange Counties.
Bar Admissions
California

United States District Courts in the Southern District of California

U.S. District Court of Arizona
Education
J.D. — University of Santa Clara School of Law

B.A. — Smith College
Professional Associations
Los Angeles County Bar Association

Beverly Hills Bar Association

Santa Monica Bar Association

AFCC - Association of Family Law and Conciliation Courts

ACFLS - Association of Certified Family Law

Specialists